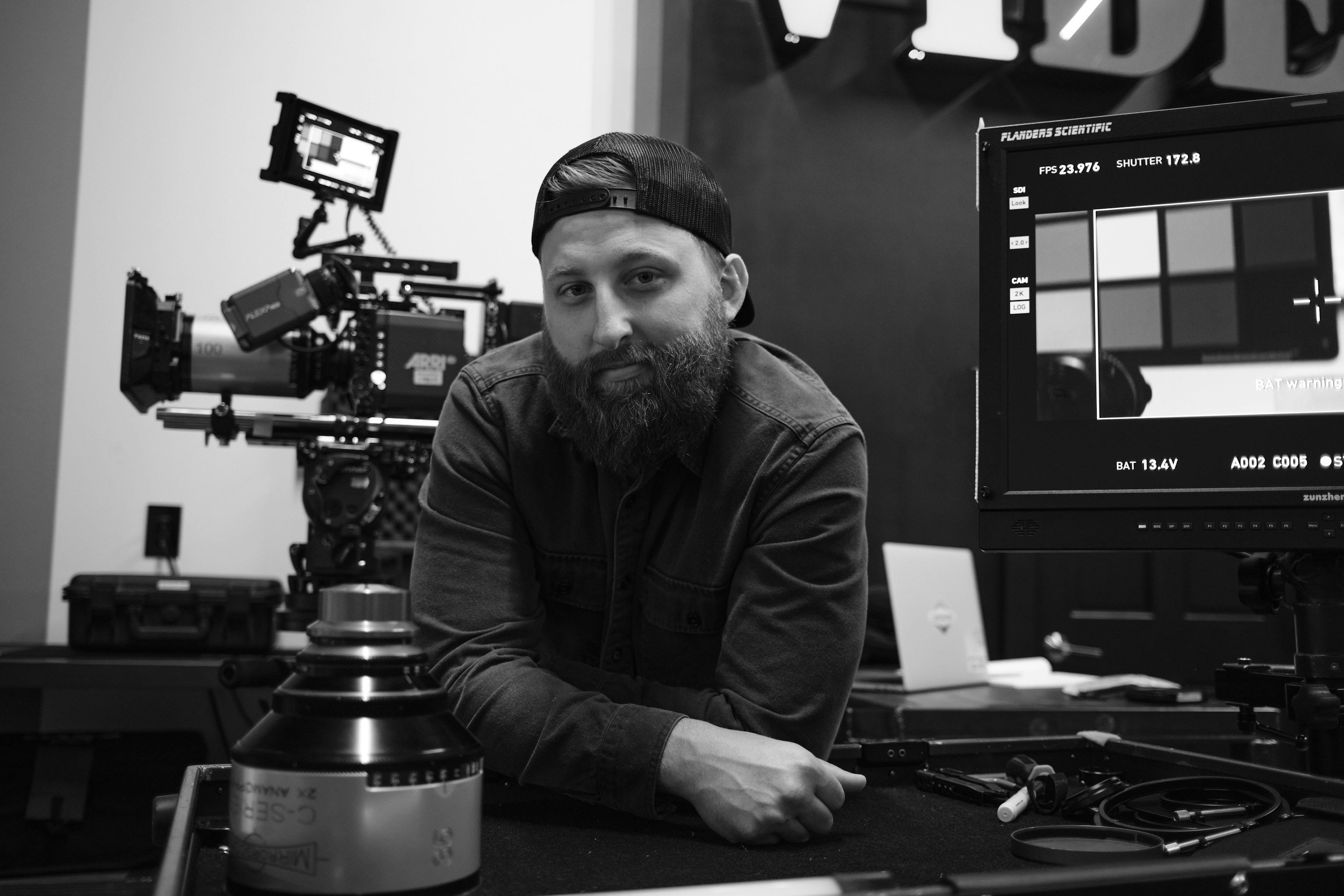 Michael Patti is an accomplished Director of Photography with almost a decade of experience creating visual content for major brands, musical artists, and producers across the globe. Growing up in Orlando, FL, he began his film career working in grip and electric before moving into the camera department at Panavision. In 2010 he moved to New York City, transitioned into the role of first assistant camera, and completed a year of directorial study at the New York Film Academy. In conjunction, he practiced cinematography under mentor and cinematographer Piero Basso, AIC, then worked under award-winning Director and Photographer Christian Weber and Director Of Photography Adolfo Doring, who taught Patti the importance of a single frame.
Since 2014, Patti has excelled in creating stunning imagery in challenging environments, ranging from the mountains of Peru to the deserts of the Middle East. He has shot narrative, music video, and commercial projects for artists including Drake, French Montana, Pitbull, Anuel AA, Lil Wayne, Matt Nathanson, Fall Out Boy, and Panic At The Disco, and has created narrative, scripted, and non-scripted content for networks and companies including Netflix, Food Network, National Geographic, truTV, Disney, NFL Network, IFC, and Amazon. In 2015, Patti shot his first feature film Respect The Shooter, where he had the honor of working with the late Michael K. Williams. He has also worked under notable directors including Christian Weber (Park Pictures) and Academy Award-winner Barry Levinson.
Patti currently resides in Franklin, TN. With immense passion for both the technical and creative sides of cinematography, Patti continues to create narrative, music video, and commercial content across the country and abroad.